Windows 10 Review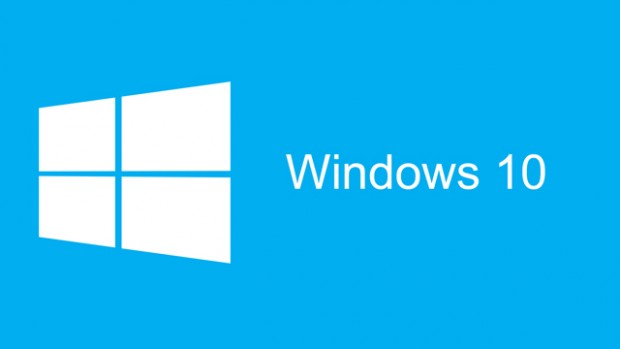 Windows 10 has the potential to be the best Windows operating systems yet. With the reintroduction of a start menu with a refreshed look, a new internet browser "Edge" a host of new apps and Cortana -Microsoft's own built in assistant.
I'm going to jump straight in and start talking about some of the new features Windows 10 has to offer and give you the pros and cons I've found so far using this operating system.
Windows 10 Start Menu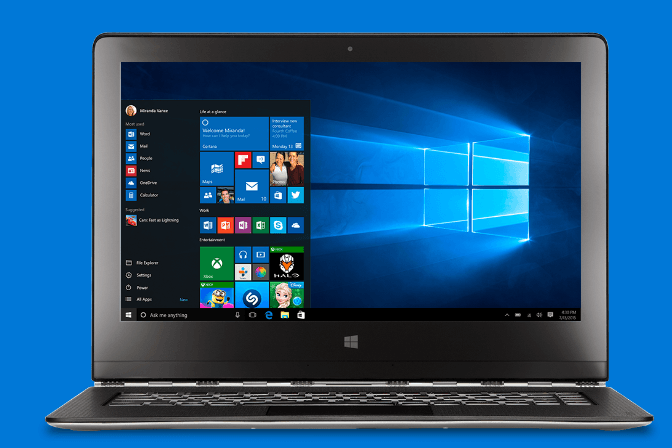 For me, the most impressive and the first noticeable feature of Windows 10 is the new and improved start menu. When Windows 8 was released the most common thingI heard people complain about was the lack of a proper start menu and start button which so many users have become reliant on. Finally Microsoft have decided to reintroduce the start menu with Windows 10 but instead of going back to a classic Windows 7 style they have designed a new start menu that combines both Windows 7 and Windows 8/8.1 as you can see in the screenshot above which does have the majority of choices that Windows 7 users and before will recognise as well as the tiles that come on Windows 8. The good thing is if you prefer you can remove all of the tiles to make it look more old skool like Vista or Windows 7, the new menu is fully customisable too, you can change its size add or remove items as well as change the background colour to give it the look you desire.
Search and Cortana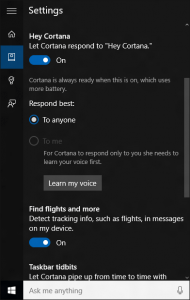 I've always found Windows search a bit hit and miss throughout the years on various Windows operating systems, so to find that Cortana has been integrated with the search feature and it actually working is a big plus. Instead of finding the search icon on the start menu like on previous operating systems or hidden away completely as they did in Windows8/8.1, you will now find it on the task bar which is a smart move on Microsoft's part as it is always there ready to serve up what you need to find or know. When you first use the search menu you will be prompted on whether or not you would like to use Cortana (see screen shot on left).
Once you have Cortana set up and ready you can ask pretty much anything from finding files on your machine to settings reminders for important events (see screen shot below).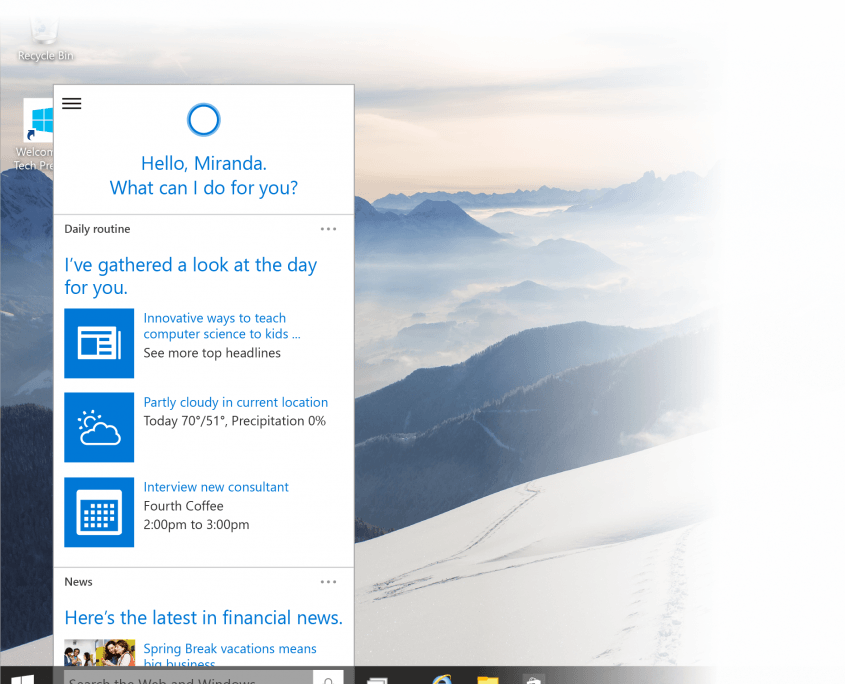 Edge
Edge is Microsoft's answer to a new and improved browser, sporting a new logo which is very similar to the original Internet Explorer 'e'. However, there are a few missing features such as downloads starting automatically and not being able to decide where they are being stored. The main selling point of Edge is being able to annotate the screen with a stylus or by touch, then you can crop this and send to friends. Edge comes as the default browser for Windows 10 but you can easily change this and Internet Explorer is still installed and for some users this will come as a relief.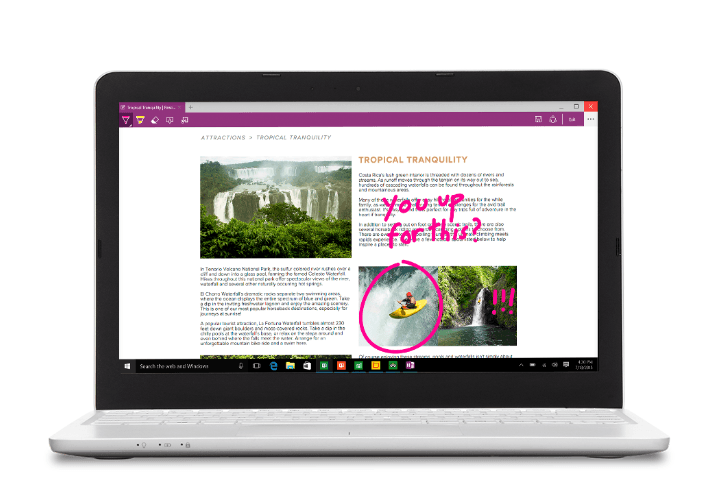 Action Centre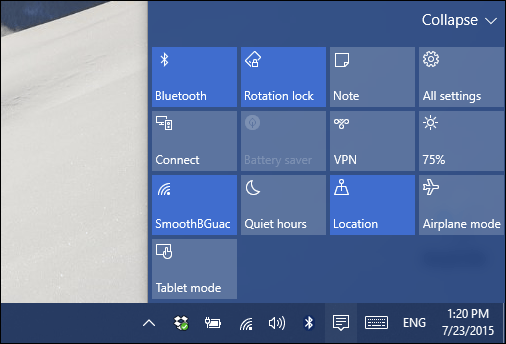 Microsoft has also done away with its slightly annoying charms bar and hot corners (when you move the cursor to the top right corner of the screen to close a programme the charms bar was automatically shown on the screen) as the charms bar had some essential settings such as the settings link these had to be relocated to the new action centre which you can see from the screen shot to the right. The action centre gives access to a few of the more frequently used settings called quick actions.
Pros
Familiar Start menu is back – with a fresh look
Action centre replaces hot corners & charms bar
Cortana with voice commands
New Edge browser with interesting features
Cons
Expensive if you're not entitled to a free upgrade
Very buggy – apps crashing – drivers not recognised
Too much old UI in windows 10
https://www.ross-it.co.uk/wp-content/uploads/2015/08/windows-10.jpg
349
620
Ross
https://www.ross-it.co.uk/wp-content/uploads/2018/08/Ross-IT-Logo.png
Ross
2015-08-29 18:02:06
2016-04-19 21:03:20
Windows 10 Review